This article today will tell you how can one send a free online fax quickly and easily. I hope you are not too young to find what a fax machine is? Sending a fax is almost obsolete now, all I hear these days is about sending an email for any relevant documents.

In recent times, I have never heard anyone asking me "Where I can find a fax machine in your area"?
Still in countries like Japan, fax are in fashion. People like to send a fax instead a cold email that has no scope for personalization like writing on paper.
Anyway, if you want to send a fax in today's world, you do not need a dedicated fax machine as you can send a fax to/with your computer. So no hardware expenses anymore for faxing anything.
So, is it really worth sending a fax? I think NO. You don't Need It.
But still in this article we have collected a bunch of free online fax services that give you an opportunity of sending a fax without cost. Of course there are few limitations and methods that earn these companies some money.
So, what are you waiting for, let's dive into the faxing somebody and try these services to get your work done.
Note: Many of the following services are Freemium type, means they let you send a free fax for a limited period and/or fixed number of times only. So, go through each and decide what's best for you.
Free Online Fax Services that Send & Receive Fax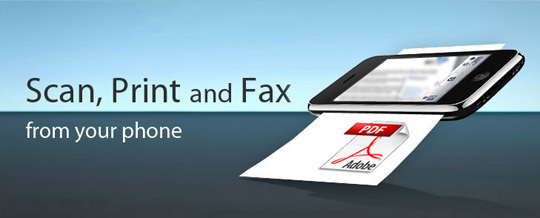 Fax from anywhere when you scan your documents right into your cell phone and convert them into digital files. All you need to do is take a picture of the document that you want to fax, send it to one of the ScanR email addresses, and then it can be sent out as a fax. There is no charge for their basic service.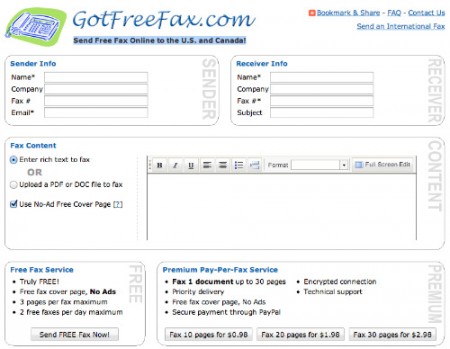 Got free fax is a service with extra options like sending faxes in a multi-format files, like .odt and .rtf. There's a limit of 2 faxes a day and up to three pages included in those faxes. Visitors from US and Canada can enjoy these free fax services.
Another useful feature Got Free faxes is that it stores your faxes for five days. So, if you want to resend a fax you recently uploaded you do not have to re-upload it. With their premium account you have a encrypted connections for every single fax you send, that way your fax data remains secure.

If you haven't used PamFax before, you can start by sending some faxes for free from this service that is fully integrated with Skype. This highly secure site is a favorite because it supports many file formats other than just PDF or DOC files that most online fax services require.
Next page: 8 more free online fax services